Female erotica sex scene
Welcome back to our wonderful site where our sexy  female agent are busy finding new babes to fuck every day. We have a brand new interview for you which turns out to be a naughty hot sex scene. This hot brunette model accepted the sexy agent's invitation to a casting interview and we were happy to find out that she would like to become an xxx model and who knows, maybe also an entrance in the porn industry.
She has a sexy curvy body with big round boobs and naughty hot ass. Our sexy agent is going to have a good time with this gorgeous babe. They sit down on the couch to have a chat and the hot brunette admits that she is more into girls. The agent starts undressing her and playing with her big boobs then she goes down on the hot brunette to lick her sweet juicy pussy.  We gave them a vibrating toy to have some fun with it and the femaleagent presses the toy against the brunette's pussy giving her a powerful orgasm. If you want this amazing Sapphic Erotica lesbian orgy scene and check out a bunch of naughty babes licking and fucking one another just like these two babes in this scene.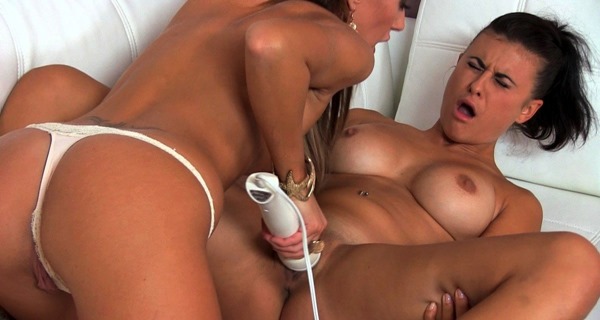 See this horny brunette getting fucked with a vibrator!